Polkadot Stingray on Playstation Blog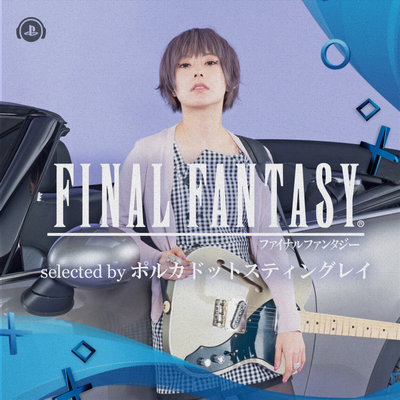 For the release of several Final Fantasy Soundtracks on Spotify, the japanese Playstation Blog asked some musicians to create a playlist with their favorite soundtrack. Shizuku from Polkadot Stingray created a playlist and wrote about it:
「ファイナルファンタジー」シリーズの作品の中で私のイチオシは『IX』(以下『FFIX』)なので、『FFIX』にちなんだ選曲をさせていただきました。
特に黒魔道士のビビが大好きで、私の飼い猫の名前がビビである由来だったりします。
私が『FFIX』を特に大好きな理由は、そのシナリオとキャラクターに魅力が詰まりまくっていることです。
『FFIX』のシナリオは、ただの群像劇ではなくて、キャラクターたちの成長がしっかり描かれています。
それでいて、一人ひとりの個性もしっかり立っている。
ゆえに、パーティーキャラが全員愛おしいのです。
大人になった今、もう一度エンディングまで見たいゲームです。
またやってみようかな…
Translation:
"From the Final Fantasy Series, the one i can recommend the most is "IX" (and everything below), so my song collection is from "FFIX". I especially loved the black mage Vivi, that's why my cat is also named "Vivi". I particularly liked FFIX for the charming scenery and characters. The FFIX scenario is not just a simple drama, but it shows the growth of each character. And yet the personality of each and every one of them stands firm. So every partymember was a lovely character. Now that i'm an adult, i want to see the ending of the game again. I should play it again some time."
Listen to the Playlist on Spotify.